Many times, when people hear about conservation, they assume that there's very little that they can do. After all, we're all aware that refrigerators and cars generate carbon emissions but we still need those things in our lives. What many people do overlook is their diet, and with how just a few small changes people can live, not only healthier lives, but more eco-friendly lives as well.
1. Spend More Time At Farmer's Markets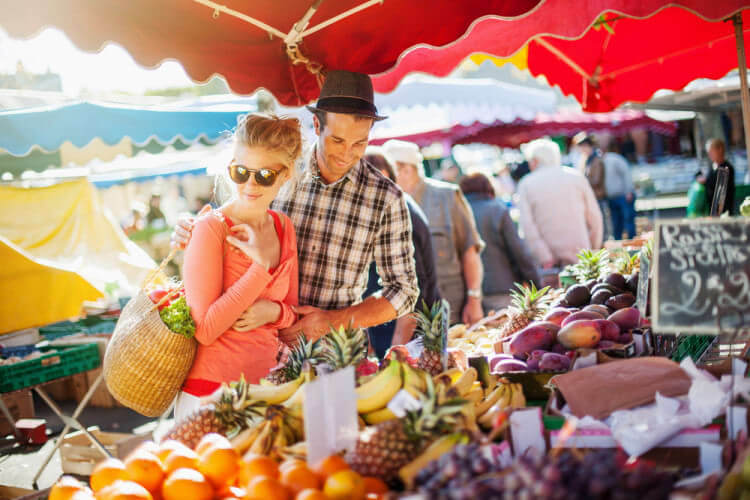 Not only is food at farmer's markets fresher than its counterparts at major grocery stores, but it is also healthier for you. How is that possible? Because it doesn't go through the same processing that commercial foods do, farmer's market produce actually contains more nutrients, antioxidants, and phytoncides. Not only are you doing yourself a favor, but you're also doing your community a favor as well, by supporting local farmers and allowing them to grow and maintain their businesses.
2. Cut Down On Meat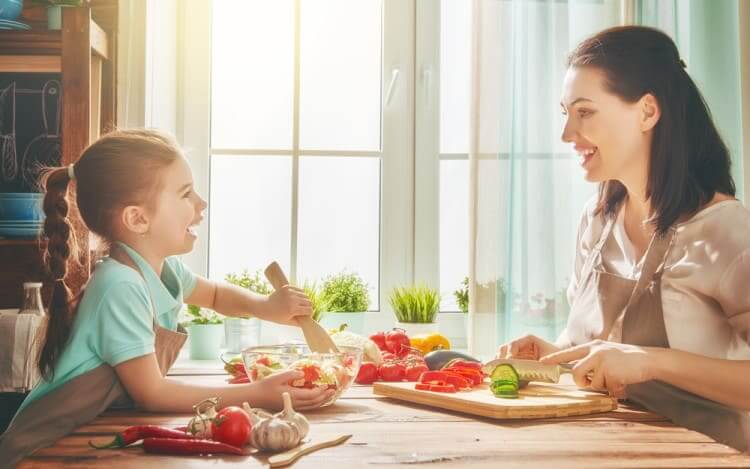 This one is tough for many people and we understand why that would be the case. For many meat is a dietary staple and a food favorite and we can understand how hard it would be to avoid it. Rather than cut out meat altogether, it would be a huge step to cut back on it. If you're a person who eats meat 5 times a week, try cutting it back to 2 or 3. Since meat is responsible for 42% of greenhouse gasses in the United States, just having a little less could make a big difference. 
3. Buy USDA Approved Foods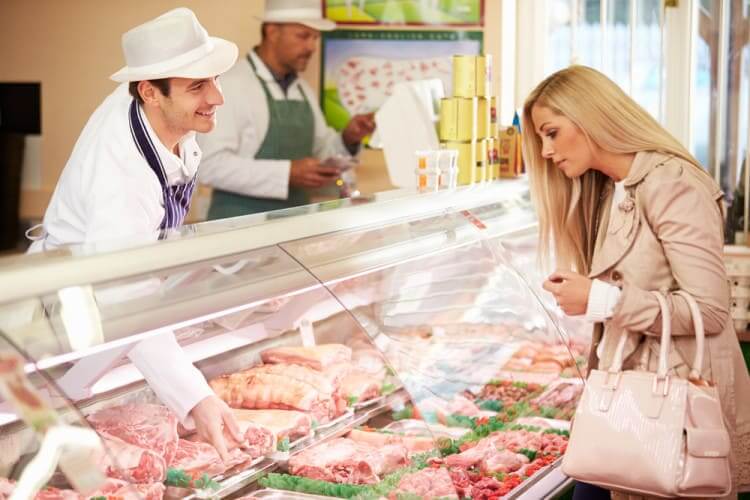 If you don't plan on giving meat then the best thing you can do for yourself, your environment, and for the animals is to only buy meat that is USDA approved. These approvals are given to farms that give their animals organic feed and aren't giving them any hormones, antibiotics, or other harmful chemicals. This also means that the meat you're eating is tastier and, if you can believe it, is actually more nutritious as well.
4. Try And Eat Locally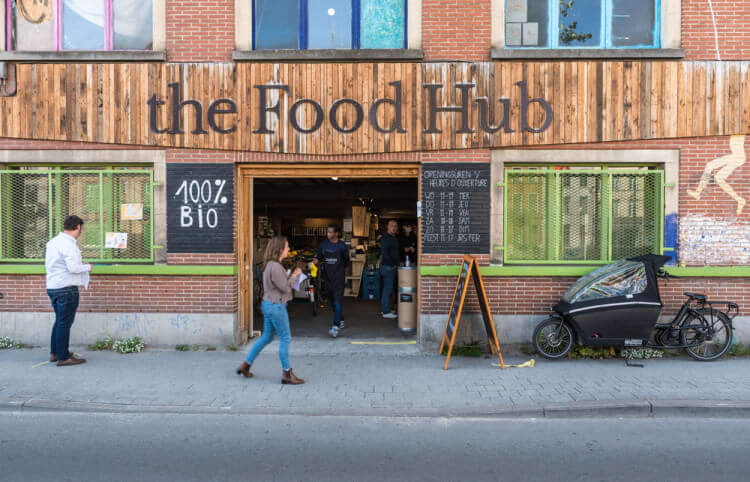 When you're considering what to get for dinner you should also consider the region you're living in. Different parts of the United States tend to produce different foods. For example, Illinois is famous for soybeans and corn whereas a state like Maine would produce more potatoes and dairy. Eating the food from your local area means that you're cutting down on fossil fuel emissions since the food doesn't have to be transported to you. If you can, buy only from sourced ingredients, meaning farmers who use regenerative techniques to preserve the land and soil.
5. Seasonal Food Shopping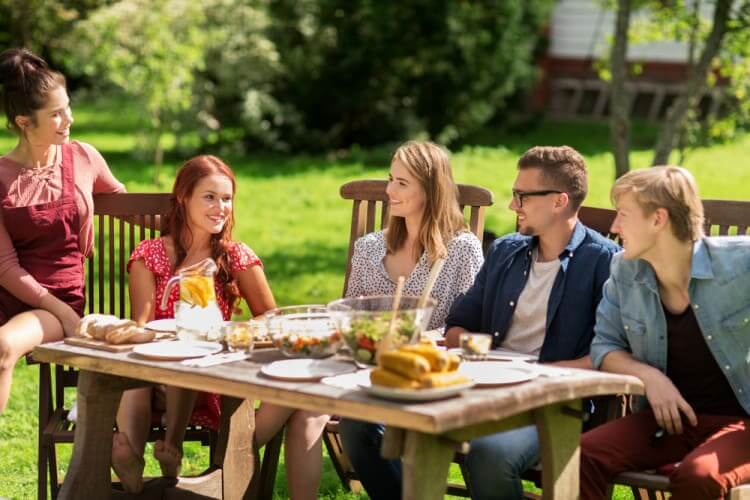 Similar to buying locally, buy foods that are harvested in whichever season you happen to be in. This also dramatically cuts down on the amount of fossil fuels that are being used to bring the food to you. Additionally, you're going to get fresher and tastier food if you buy products based on the season they're grown. An even better step is to create your own garden, so you're never without your favorite vegetables again.
6. Minimal Packaging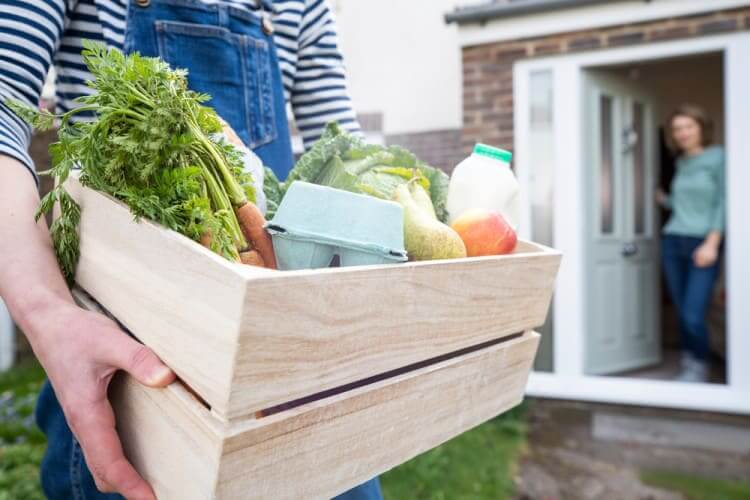 This is another reason why it's important to buy local since locally sourced foods don't require as much plastic or packaging as other foods. Companies that do packaging are responsible for producing 78 million tons of plastic on an annual basis yet only 14% of it ever ends up at a recycling plant. For now, try your best to avoid getting packaged foods, stick to fresh fruits and vegetables and get your meat from a local butcher. 
7. Make Food Preservation A Priority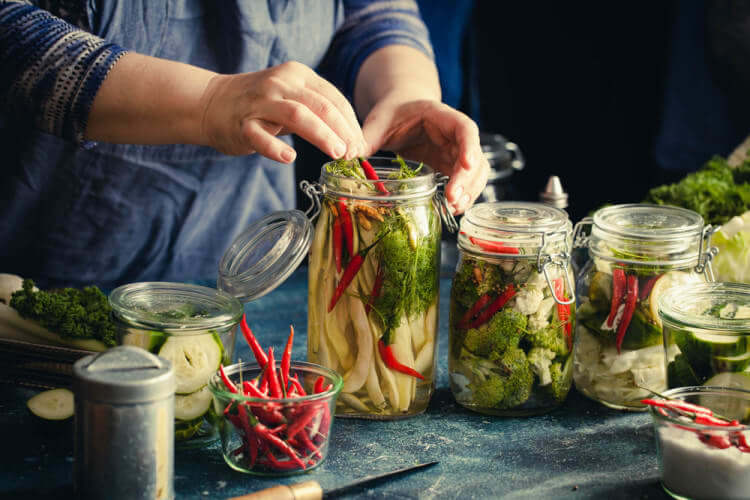 Food waste can be a big issue, so it's important to consider how you can preserve your food if you don't think you're going to finish anything. There are some very simple methods like fermentation, dehydration, and freezing which are both convenient and safe. While we recommend eating fresh fruits and vegetables, the downside with them is that they don't last as long, so make sure you have plenty of storage space for anything you don't eat. Additionally, any rotten food can be used for compost rather than thrown in the trash.
8. Try Eating A Mediterranean-Style Diet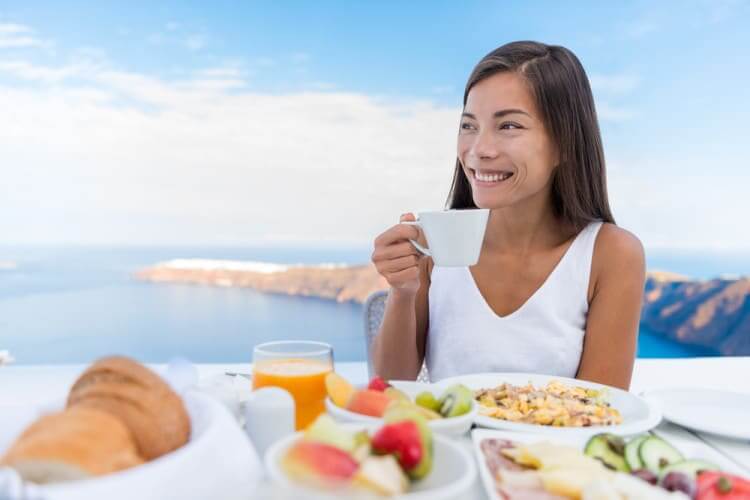 Mediterranean diets have been ranked highly when it comes to things like health and sustainability. Most Mediterranean diets are composed of a variety of healthy foods like nuts, legumes, and vegetables all of which are cooked with olive oil. Additionally, seafood is pretty common to see when on that diet, just make sure that the fish that you're eating isn't endangered and check where it comes from as well. A good app to do that is called the Seafood Watch app.
9. Use Reusable Items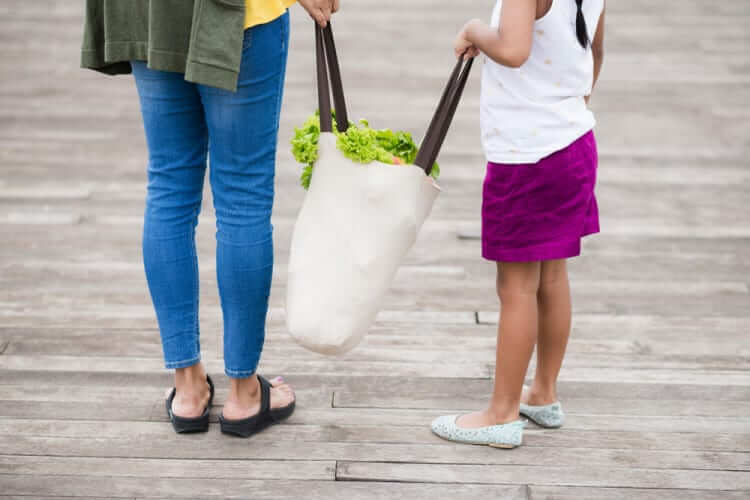 We've all likely seen the images of plastic bags and the amount of damage they can cause in the ecosystem. Sadly, it's very true, each year 9 million tons of unrecycled plastic appears in the ocean and grocery bags are a major part of the problem. Thankfully there are simple ways to avoid contributing to this trash pile. Use reusable grocery bags when shopping, and instead of buying plastic bottles, use a refillable water bottle instead.
10. Try Switching Out Ingredients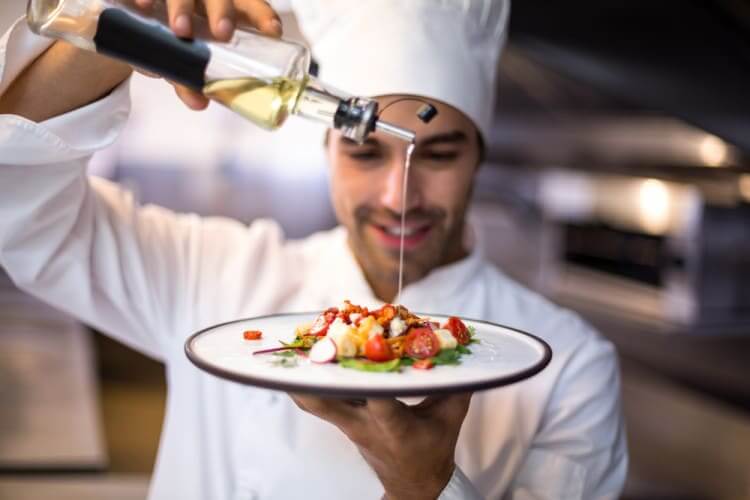 If you're used to eating meals that have ingredients that require lots of resources, you can always swap them out for something much more environmentally friendly. For example, on the days that you want to cut back on meat, you can always eat nuts, beans, and sustainably caught fish instead. Instead of using cream or other dairy products to cook food, try for things like olive oil or different types of vinegar or salsas. Additionally, whole-wheat pasta, bread, and cereal are going to be much easier on the Earth, and a lot better for you as well.